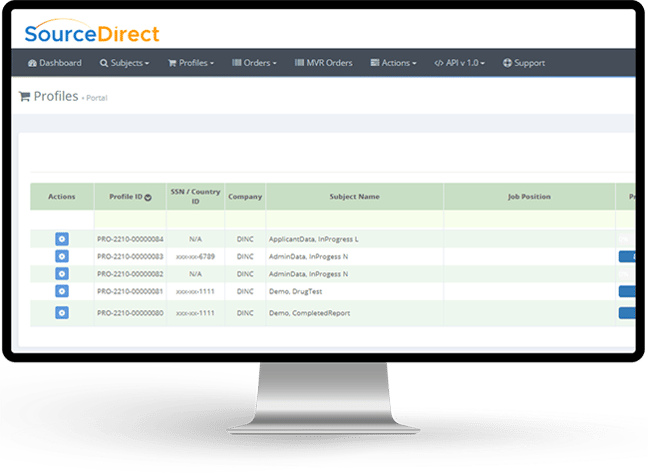 AccuSourceHR continuously identifies, develops, and nurtures key relationships to provide our clients with a broad variety of integrated and companion services.
We partner with industry-leading Applicant Tracking Software (ATS), Human Capital Management Services (HCMS), and recruiting organizations to make your hiring process faster and easier, ensuring full system integration and single sign-on capabilities.
Ready to get started?
Contact our team to start creating a custom background screening package.