Ensuring the overall safety of both staff and patients while ensuring compliance with state and federal Medicare and Medicaid regulations often results in time-intensive, laborious processes for human resources and risk mitigation personnel serving healthcare organizations. Time is often of the essence when onboarding clinical staff. AccuSourceHR's, HealthSource services can reduce time-to-hire by streamlining processes and integrating systems, creating an improved experience for both candidates and recruiting staff.
Hiring for healthcare industry roles often requires strict adherence to state and federal regulations including compliance with government regulatory agency, licensing, and patient safety guidelines. Delays in required pre-hire background screening, substance abuse screening, and occupational health testing create significant obstacles for employers who are also experiencing challenges in recruiting qualified candidates. A fast and efficient screening program can create the difference between meeting staffing needs or losing top talent in the tight healthcare market.

AccuSourceHR understands the need for quality, compliant, affordable healthcare screening. Our mobile-friendly platform, SourceDirect and text-enabled applicant portal, MySource ensure candidates can quickly engaged in the screening process, including scheduling substance abuse testing and occupational health services based upon their geographic preference from any Wi-Fi-enable device, a must-have for busy healthcare professionals who often travel or serve more one facility. Employers can further automate processes and streamline workflows through integration with their ATS or HCM software utilizing our modern, common service RESTful API.

Have a question on a report? Our US-based staff quickly responds to support requests from clients and candidates alike to ensure timely processing and optimal overall experience. We average 95% of incoming calls answered live and host an in-app chatbot to ensure a rapid response to keep your program moving efficiently.
The Benefits of AccuSourceHR Transportation Industry Services Include:
| | |
| --- | --- |
| | Protect your employees, patients, and vendors |
| | Ability to streamline onboarding, testing, and compliance monitoring through integration |
| | Protect your organization's reputation |
| | Improve candidate and employee experience |
| | Reduce potential financial liability and mitigate organizational risk |
AccuSourceHR services include county, state and federal criminal records, state motor vehicle records (MVR), healthcare sanctions monitoring programs, comprehensive substance abuse testing, occupational health screening including titers and vaccinations, employment history verifications, education and professional license verifications, social media screening, continuous criminal monitoring and more.
Read our eBook on Top 4 Background Checks for Complex Healthcare Hires
Fill out the form below to download the eBook
Employers in the healthcare sector are often required to maintain strict compliance with extensive and complex state and federal regulations. Our team of knowledgeable healthcare screening experts is 100% US-based and FCRA-certified to help ensure your background check and substance abuse testing programs remain compliant.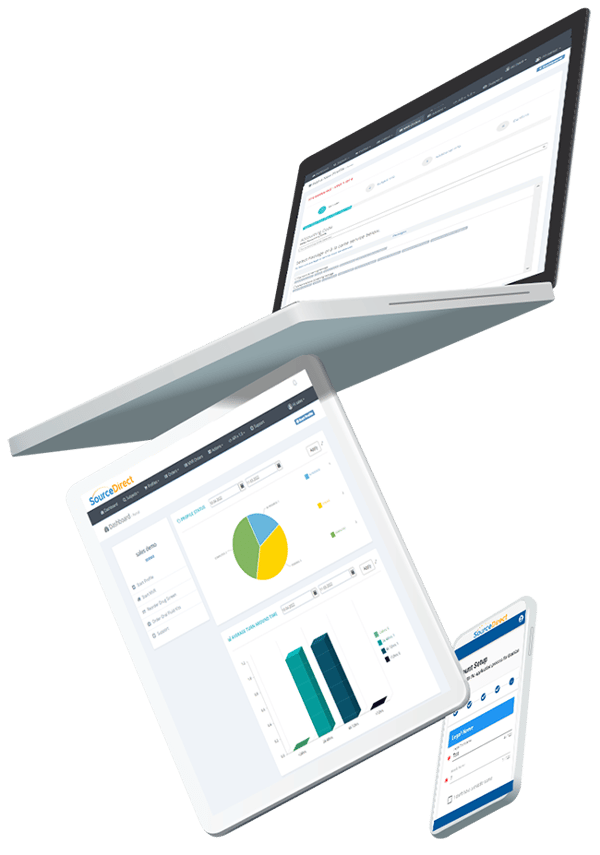 Healthcare Screening Services
Integration Fast and Easy
We partner with major ATS and HRIS providers so integration is easy. See the full list of our ATS and Strategic Partners. Don't see your system on the list? Contact us to discuss custom integrations.