Background Check Basics
Smart organizations know their people are their most valuable business asset. Each new hire requires an investment of time, training, money, and resources. Even the best interviewing skills cannot detect every risky candidate or ensure the best applicant is selected. How can a hiring manager know the person they hired is the right fit?
Conducting comprehensive background checks on all potential hires can identify red flags in an applicant's past and is the best way to ensure your business is making informed hiring decisions. Your human capital is often your largest organizational investment, and just like any other financial investment, it is crucial to perform proper due diligence prior to making decisions with direct impact on your company's bottom line.
At AccuSourceHR, we understand one size programs and services do not fit all companies, even within the same industry. That's why we offer extensive flexibility in program design, business rules, and account structure to match your exact needs. With our technology, you get fast, accurate, actionable, and compliant reports. Plus, our US-based staff quickly responds to support requests from clients and candidates alike to ensure timely processing and optimal overall experience—so you always have someone to turn to if you have a question about a report.
Drug & Alcohol Screening
AccuSourceHR provides nationwide testing to promote safer workplaces. Options include testing of urine, oral fluid, blood, and hair. EBT breathalyzer testing is also available.
Free Infographic on Pros & Cons of Drug Screening Methods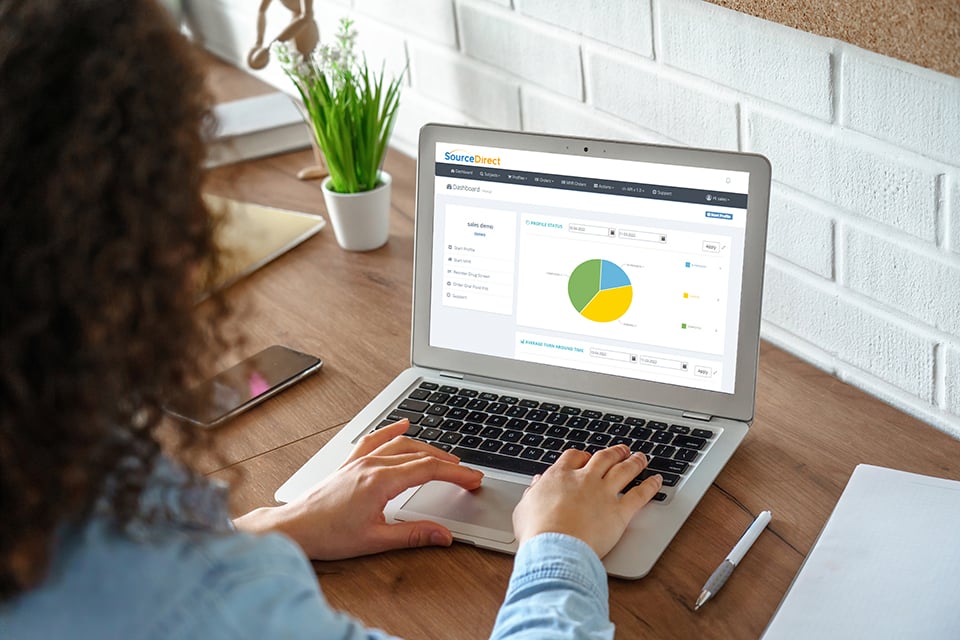 Occupational Medical Services
Keep workers healthier and improve productivity. Ensure staff is fit for duty, meet healthcare worker immunization requirements, and remain compliant with OSHA regulation and DOT standards.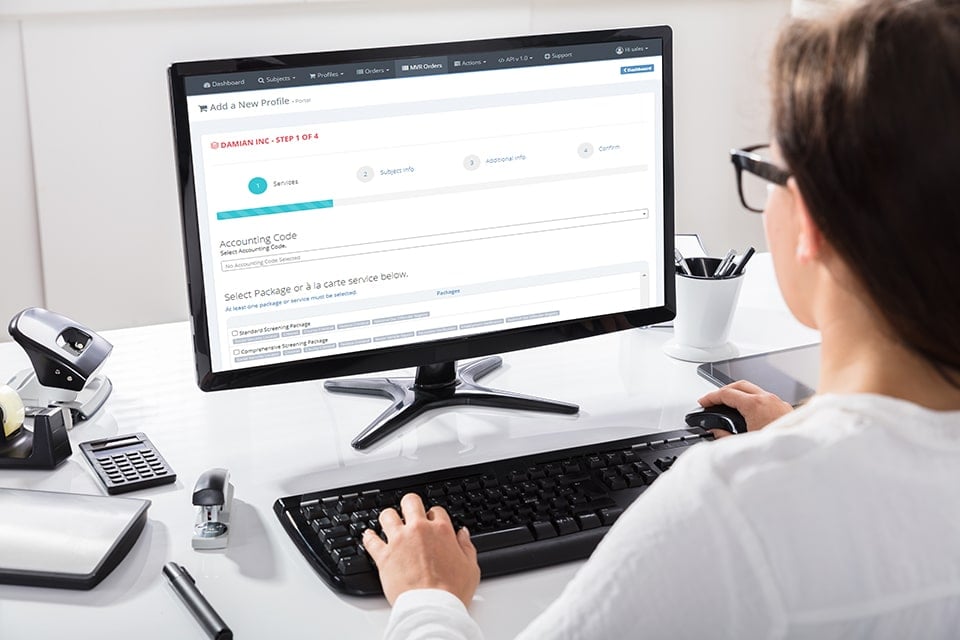 Motor Vehicle Records
Be covered for all Department of Transportation (DOT) requirements at the state and federal level. Keep your fleet safer with thorough Motor Vehicle Record (MVR) screening and ongoing monitoring services.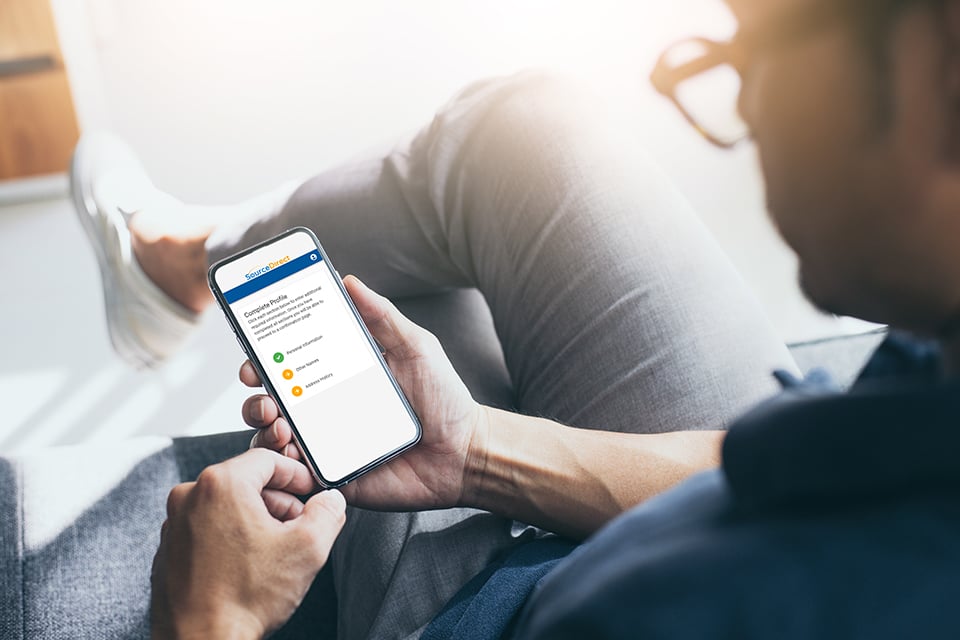 Watch List & Compliance Database
Easy compliance for screening federal debarment databases (OIG/GSA), Federal Drug Administration (FDA), Bureau of Industry and Security (BIS), National Practitioners Database (NPDB), Drug Enforcement Agency (DEA), state-specific child and patient abuse registries, and more.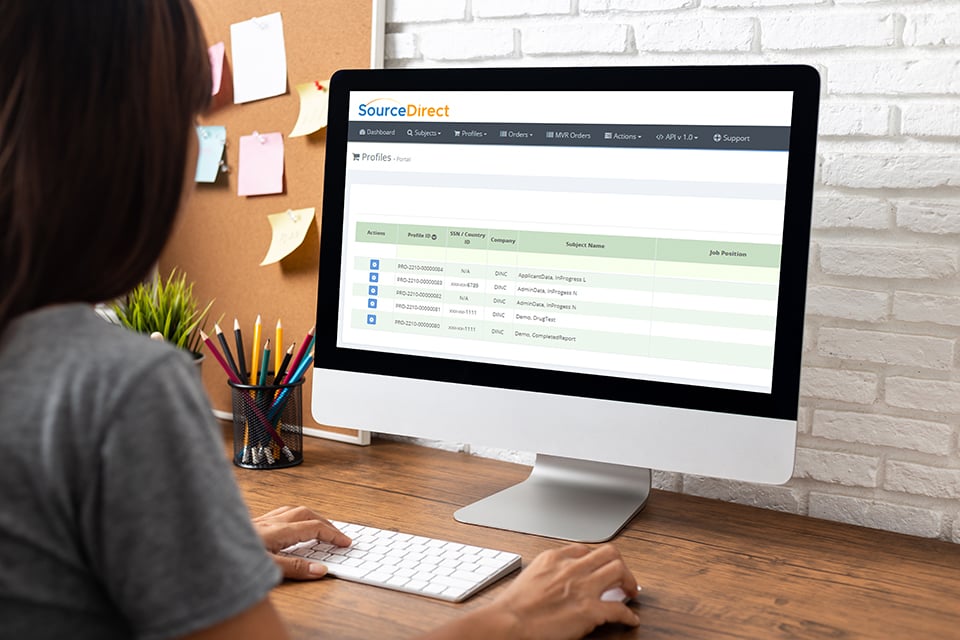 Court Records
Help ensure your candidate's past does not adversely impact your company's future. AccuSourceHR offers extensive county court, federal court, statewide repositories, multi-state/national databases, and the nationwide sex offender database searches.
Free Infographic on Criminal Records and the Adverse Action Process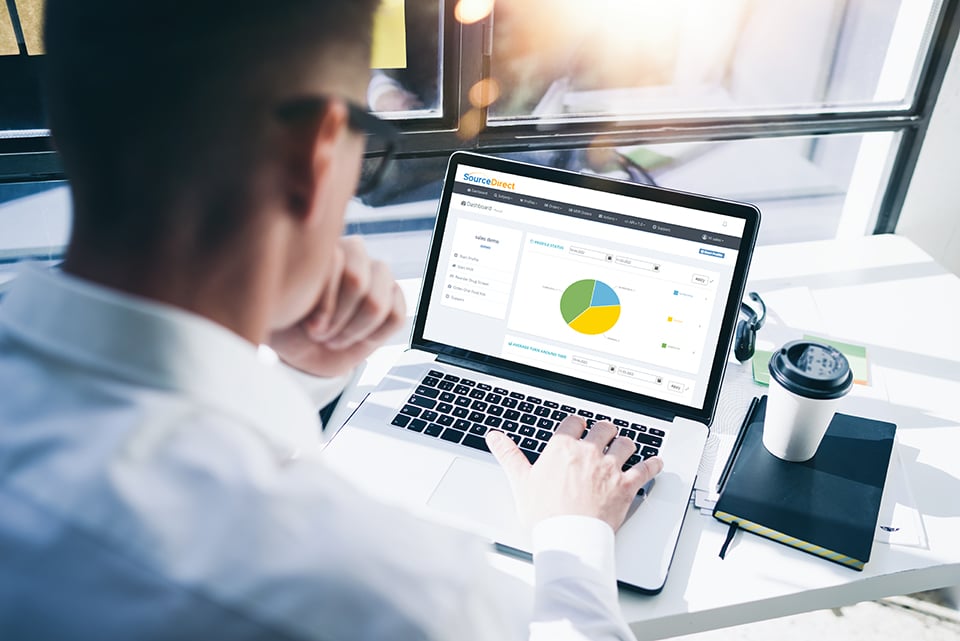 Education & Employment Verification
Be confident your candidates have the education and experience necessary for successful job performance. AccuSourceHR can verify degrees, attendance, GPA, past employment, salary, disciplinary actions, license/certification status, military records, and personal references.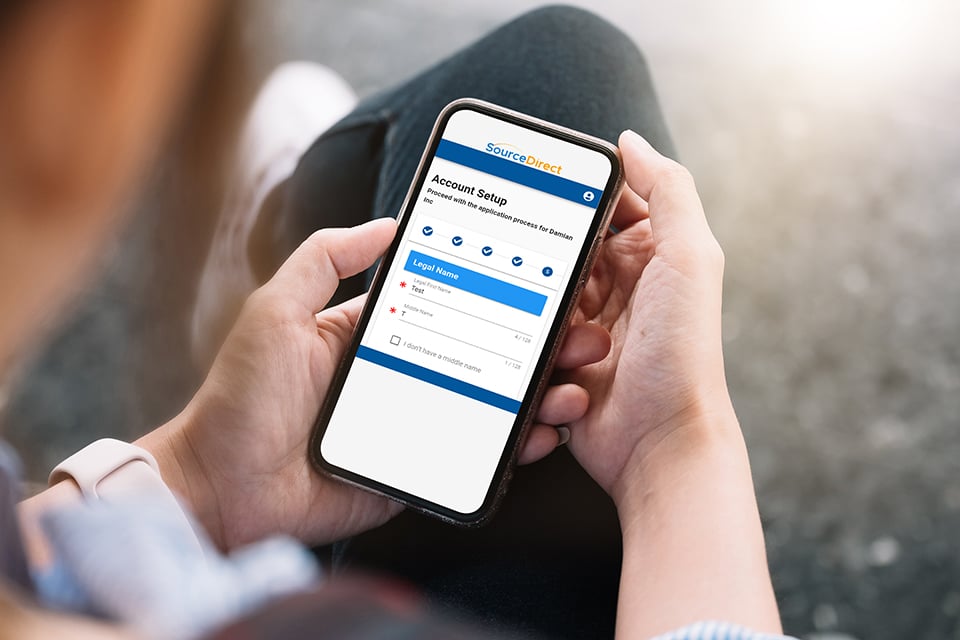 Identity Verification/ Social Security Number Trace
Identity fraud and alias use are rampant. Be sure you know who you are hiring.
AccuSourceHR's Social Security Trace and Address History Validation provide the data you need. Consent-based SSN verification (CBSV) is also available.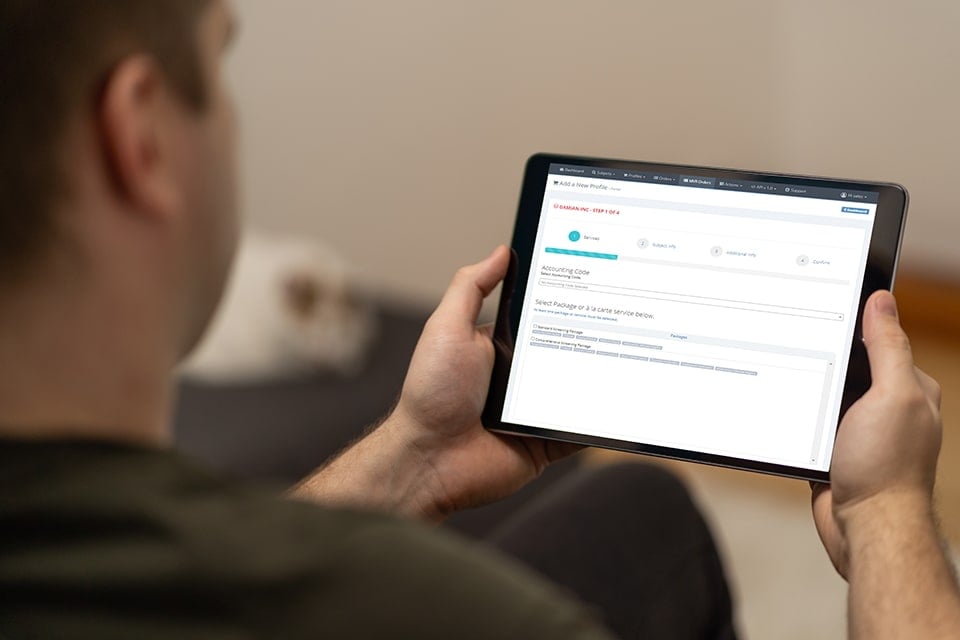 Credit Checks
Honesty and integrity are key benchmarks for positions of trust . Employment credit history reports can reveal valuable information on payment records, child support payment history, debt levels and more.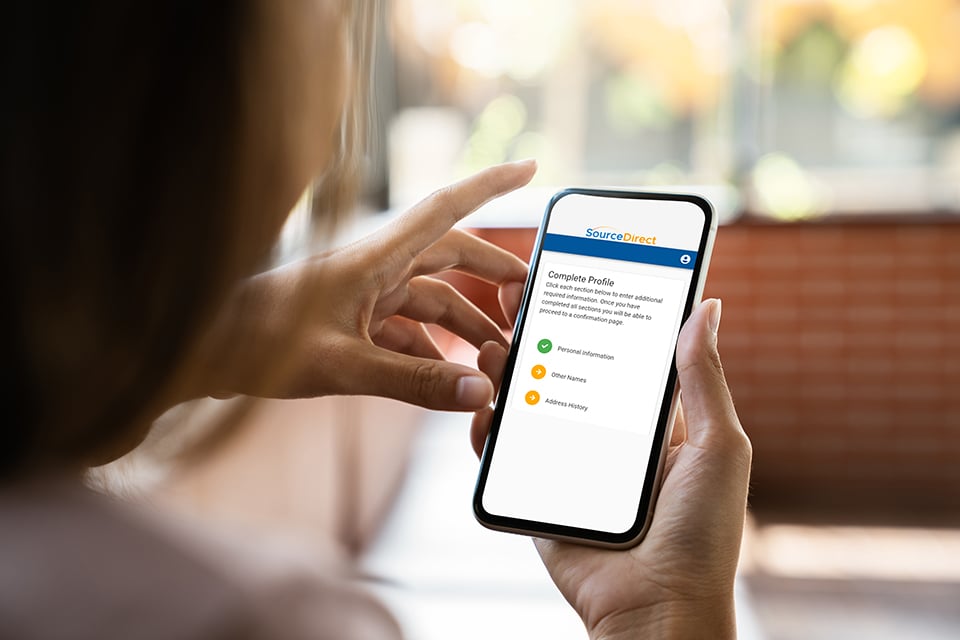 International Background Screening
AccuSourceHR provides global screening support–from Afghanistan to Zimbabwe. We are experts in international background checks.
Explore our interactive world map.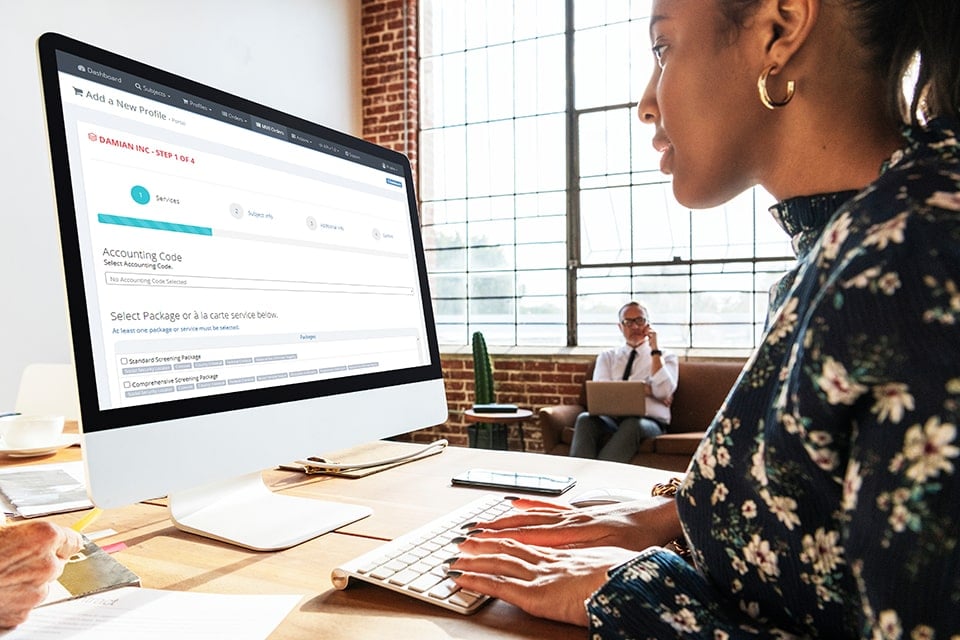 Specialty Programs
AccuSourceHR's concierge-level service extends to helping you identify and support quality screening programs for all organizational populations. Screen your vendors, students, volunteers, or contingent labor. Easy solutions for Form i-9 and E-verify services.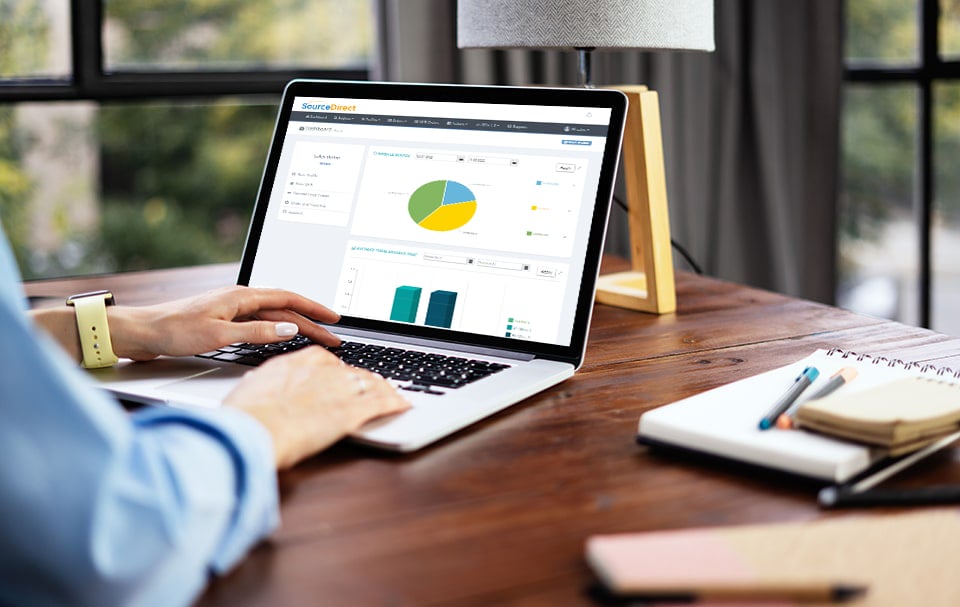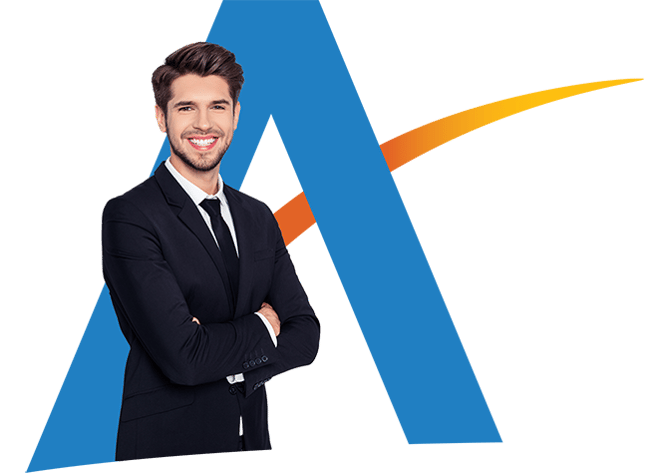 Our large staffing firm uses AccuSourceHR because they produce results. They don't just sell a service, they ensure it fits our business needs. Their technology integrates seamlessly with our workflow and desktop software so our team spends more time recruiting, and less time dealing with background checks. Our account manager is responsive and technology people proactively involve us. That makes them the standard by which others are measured.
President, Large Staffing Firm
Integration Fast and Easy
We partner with major ATS and HRIS providers so integration is easy. See the full list of our ATS and Strategic Partners. Don't see your system on the list? Contact us to discuss custom integrations.